The information in our new booklet will help you get an understanding of how bedsores happen, what you can do to prevent and treat them, and what legal rights you have. Remember, they are not the fault of the patient who may have been in a hospital, nursing home, or even at home while under the care of a home health aide or nurse. Victims have a right to sue and receive a monetary award for their pain and suffering.
Often these severe and life threatening injuries are caused by neglect, not properly caring for patients, and even indifference to elder needs.
CLICK HERE TO VIEW AND DOWNLOAD OUR FACTS BOOKLET>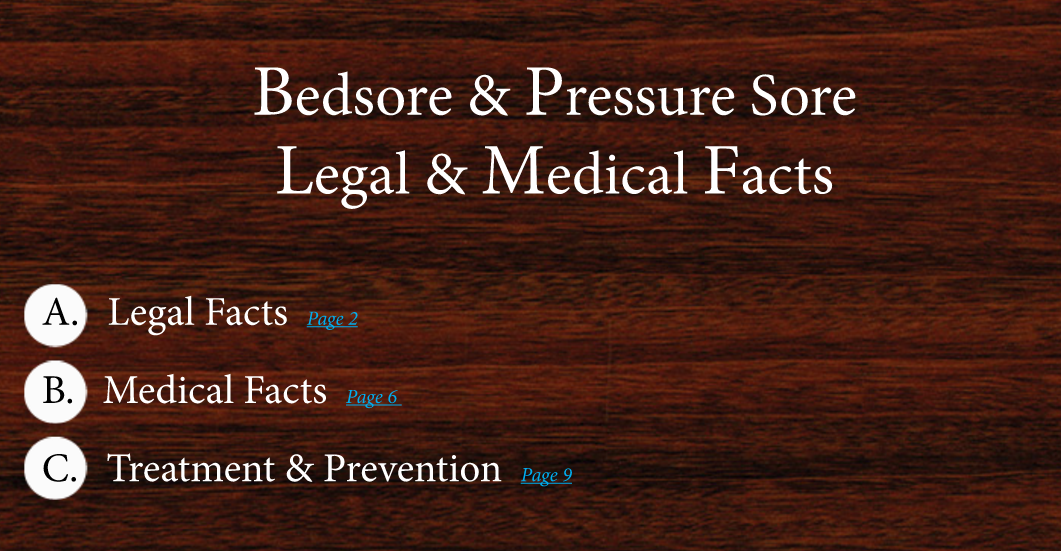 If you or someone you know needs to know their legal options or just need to get better care for a bedsore injury, feel free to call or email me.
-Brian A. Raphan, Esq.