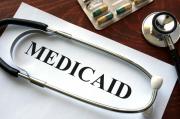 In recent years a number of non-certified elder law attorneys have started offering Medicaid planning services to seniors. While using one of these services may be cheaper than hiring a certified lawyer, the overall costs may be far greater.
If you use a non-certified elder law attorney to do Medicaid planning, the person offering services may not have the legal expertise and knowledge regarding the complex area of Medicaid planning. Bad advice can lead seniors to purchase products or take actions that won't help them qualify for Medicaid and may actually make it more difficult. The consequences of taking bad advice can include the denial of benefits, a Medicaid penalty period, or tax liability.
As the state of Pennsylvania as recognized, elder law and Medicaid planning is a specialty area of the law requiring specific expertise. It is comprable to the medical arena, if you were having heart issues you wouldn't rely on your podiatrist to fix them.
Applying for Medicaid is a highly technical and complex process. A certified elder law attorney has proven they are knowledgeable about Medicaid law in the applicant's state and can help applicants navigate this process. The CELA may be able to help your family find significant financial savings or better care for you or your loved one. This may involve the use of trusts, transfers of assets, purchase of annuities or increased income and resource allowances for the healthy spouse.