Happy Spring!
Spring is here! The days are getting warmer; the sun is setting later each day; and soon, the trees and flowers will be in full bloom. This is the time of year that our minds turn to "spring cleaning" our living spaces. We encourage you to not stop there -- why not add a "legal check-up" to your spring cleaning tasks? Is your personal planning in place and/ or up to date? If not, we encourage you to add it to your spring cleaning to do list; and if our law firm could be of help to you, please do not hesitate to reach out to our staff.
What's happening? In addition to the new growth emerging around us, here are two new happenings which may be of interest to you:
On April 13th, attorneys Katie Lenert and Connie Renzi will be co-presenting a session, at the Illinois State Bar Association's Annual Elder Law Boot Camp, for Illinois attorneys, titled "Drafting Powers of Attorney 101." In addition to educating their colleagues as to the important role these documents play in life care planning, Katie and Connie will also be emphasizing the importance of understanding that these are, in fact, legal documents and not fill in the blank forms. Rather, these are legal documents which should be customized for each individual's particular needs, wishes, and circumstances.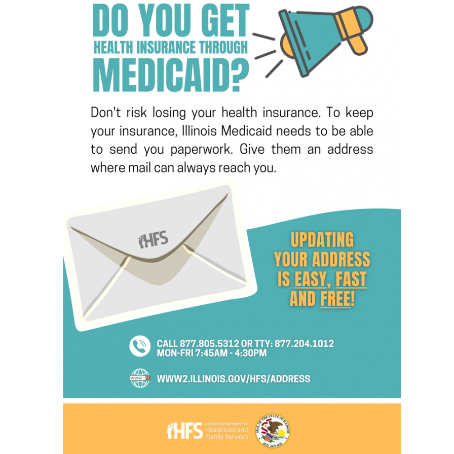 Federal Covid-19 Public Health Emergency (PHE) update: the Illinois Department of Healthcare and Family Services (HFS) is taking steps to prepare for the end of the PHE. When the PHE ends, the federal Centers for Medicare & Medicaid Services will end its continuous coverage provision. This provision has allowed HFS to keep Medicaid customers insured without confirming all eligibility requirements. As a result of this continuous eligibility, Medicaid customers have not been asked to update their information for two years. This will change, when the PHE ends, and the requirement of completing annual redetermination forms will be restored.
Although there remains uncertainty as to when the PHE will end, HFS is gearing up to send redetermination forms and materials to each household during the month when they would have been up for renewal, had the PHE's continuous coverage provision not been in effect. As such, for persons receiving Medicaid benefits (for long-term care and/or other coverage), it is important that their mailing address, which is on file with HFS, is current.
Per HFS, Illinois Medicaid recipients with a new address can update their addresses two ways: by calling the HFS hotline (877-805-5312), or by completing an online HFS web form (www2.illinois.gov/hfs/address). Medicaid recipients with new addresses should act now to advise HFS. Failure to do so could lead to unintended consequences with regard to ongoing benefits.
Legal Services:
Should you or someone you know wish to meet with one of our attorneys for assistance with (or to discuss options for): estate, life care, and/or long-term care planning; special needs planning; and/or, other planning matters, please do not hesitate to contact our office to schedule an appointment with one of our attorneys. It would be our pleasure to meet with you to review your current planning and/or to discuss planning options for your consideration.
Additional Legal Services:
Selling and/or buying a new home; commercial property; and/or other real estate?
Starting a new business; or, need your corporate records updated?
Recently injured, and uncertain of your rights?
If any of the above apply to you, or someone you know, then please visit the website of our parent law firm, Mickey, Wilson, Weiler, Renzi, Lenert, & Julien, P.C., to learn more about the additional legal services we offer.
Reminder: Out of an abundance of caution and to do our continued part in helping to keep our clients, staff, and their respective families as safe as possible, all non-signing appointments for our elder law clients and for our estate and life care planning clients with the following attorneys: Connie Renzi or Katie Lenert, remain "virtual" (via video or telephone conferencing).