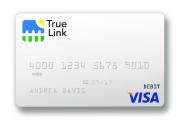 Special needs trusts (SNTs) are an essential financial tool for individuals with disabilities and their families. They are put in place to enhance a beneficiary's quality of life while protecting eligibility for benefits like Supplemental Security Income (SSI) and Medicaid. Yet in order for a trust to ensure this protection, it is critical that both trustee and beneficiary adhere to the Social Security Administration's rules around income and resources. Unfortunately, guidelines on how to remain compliant, as articulated in SSA's Program Operations Manual System (POMS), can be challenging to follow and are often subject to interpretation.
One area that particularly vexes trustees is how to physically get beneficiaries what they need without running afoul of the rules. Current disbursement methods can be incredibly cumbersome for all parties involved. Monitoring how money is being spent, managing vendor relationships, collecting receipts, and disbursing funds safely are time-consuming processes for administrators. And while some beneficiaries do their best to help, others put their trustees in a difficult position when it comes to record keeping and compliance.
Additionally, beneficiaries often find themselves in the frustrating position of not being able to buy what they need, when they need it. While methods differ from office to office, trustees often require a distribution request before approving an expenditure -- a process that takes time, limits the independence of the beneficiary, and begs the question: are guidelines around compliance fundamentally at odds with improving beneficiaries' quality of life?
Current Solutions Are Lacking
Today, administrators of SNTs are using a variety of methods to manage payments. These include prepaid gift cards, credit cards, and direct payments to third parties. While these methods have sufficed when combined with diligent record keeping, each comes with its own set of challenges and concerns.
Prepaid gift cards: SSA rules around income and resources warn against gift cards that can be used for food or shelter or exchanged for cash. And with several ways to sell gift cards for cash, this method raises serious compliance issues.
Use of the trust or trustee's credit card: This requires the trustee or administrator to be physically present whenever the card is used, thereby limiting beneficiary autonomy and increasing trust liability.
Reimbursement of beneficiary or family member's credit card: Beneficiaries and family members may not qualify for a card or a high enough credit limit. Additionally, late statements can result in accrued interest and administrative headache.
Direct payment to third parties: Trusts must work directly with vendors to arrange payment. This hands-on method limits beneficiary flexibility and takes considerable time.
A New Solution
The True Link Card, which has become increasingly popular with SNTs, guardians, and representative payees, is an alternative way to disburse funds to beneficiaries. The card is a reloadable Visa card that can easily be managed online. It enables administrators to disburse funds quickly, monitor transactions in real time, and download monthly statements. Cardholders benefit from greater independence and the ability to get what they need, more quickly.
Each True Link Card can be customized to block transactions that might negatively affect benefits, such as purchases at grocery stores, restaurants, and bars. Administrators can also set up the card to work only at specific, authorized merchants -- and nowhere else. The online dashboard makes it easy to prevent ATM withdrawals and cash-back transactions, and the card cannot be sold or exchanged.
In order to load funds onto the card, the administrator can connect a checking account, trust account, or other source to the card. Funds can be transferred on a one-time or recurring basis, depending on the beneficiary's situation. For those looking for even greater visibility and control, administrators can receive text or email alerts whenever a transaction is blocked. Lost cards can be reordered for free.
True Link and Compliance
At a basic level, the True Link Card enables administrators to comply with income and resource rules by preventing the purchase of food or shelter and blocking all access to cash. The card's customizable controls make it distinct from gift cards, credit cards, and standard debit cards, thereby overcoming the limitations of other payment mechanisms. Additionally, the cardholder can only use funds that the administrator authorizes and loads onto the card. The cardholder can never access any additional funds in the source trust account, or make overdrafts on the True Link Card.
The True Link Card can also help enforce beneficiary compliance. With enhanced oversight and visibility, administrators can keep a close eye on all transactions as they happen. True Link has published a Card Compliance Guide and Toolkit, prepared by attorney Stephen W. Dale, that provides SNTs with useful templates, including a True Link Agreement that outlines the terms of card usage and requires the beneficiary's signature.
How to Learn More
You can find more information at https://www.truelinkfinancial.com/professionals or sign up for a webinar at https://www.truelinkfinancial.com/webinar.
For a copy of the Compliance Guide and Toolkit, email support@truelinkfinancial.com.